The Source of Baobab
Baonane SARL
, based in Sénégal, is a leading producer of baobab products.

We are focused on ethically and sustainably harvesting in long term partnerships with rural communities and an open, social and fair partnership. Our products are organically certified (EU, NOP/COR), wild collected and in a natural state.The supply chain is strictly monitored and all our products meet the international standards and regulations. Naturally our food and cosmetic ingredients are comply with vegan, vegetarian and raw food standards.

By working closely with our customers, suppliers and farmers we are able to constantly advance products, prices and quality according to your requirements.

Who we are
We have the mission to ease conditions of life in the poorest regions of western Africa by producing special commodities for the food and cosmetic sectors world wide.
Our longtime experiences in foodstuff and cosmetics allow us to produce high quality products by working closely, directly and co-operative with the rural communities.

We are focused on:

- Wild and sustainable harvesting of community-owned trees,
- Fair prices and social responsibility,
- Sustainable action and transparency,
- Trainings and further education,
- Purity, naturalness and traceability of the products,
- Organic certified (EU, NOP, COR) products,
- Novel food approved products.

Our Products
We combines African traditions with international standards. Our products are suitable for use in a wide variety of food, beverage, nutritional and cosmetic products.


Baobab Fruit Pulp
- As food or nutritional supplement

Baobab Leaves
- Crude

Baobab Oil and Press Cake
- Cold pressed

Baobab Red Funicles
- Crude

More Baobab...
- Seeds
- Pots
- Extracts
- Formulations

All our products meet several standards
Please find out more here.

Specifications, Analysis and Prices
Please ask for more details, prices, specifications, analysis or further documents.
Grow your Baobab
Grow your own Baobab

Pre-treatment of the seeds is necessary in order to obtain
fast and even germination:

- Cut seed coats with a knife.
- And/Or boil seeds for 5 min. in water.
- Soak the seeds in water for 3 days.
- Mix 3 parts of soil with 1 part sand and 1 part compost.
- Sow 1 to 2 seeds in a 20 cm pot.
- Water seeds every other day.
- Germination begins after 8 days.

When 2-3 pairs of leaves have grown, seedlings are
ready for planting out.

Please note: Baobabs are not winterproof (< 12 °C)
Reproduction in nature

Fruits develop 5 or 6 months after flowering. Sometimes the heavy fruits fall the woody husk often fractures and termites enter and devour the fruit pulp and free the seeds.The fruits are eaten by monkeys, squirrels, rats and sometimes by elephantes.They disperse the seeds.
Our Certificates
Organic

Council Regulation (EC) No. 834/2007 of 28 June 2007 on organic production and labelling of organic products and repealing Regulation (EEC) No. 2092/91.
"NOP
The National Organic Program (NOP) is a regulatory program housed within the USDA Agricultural Marketing Service. We are responsible for developing national standards for organically-produced agricultural products.These standards assure consumers that products with the USDA organic seal meet consistent, uniform standards. Our regulations do not address food safety or nutrition" (homepage united states department of agriculture).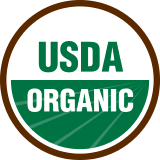 "OPR
An organic product is an agricultural product that has been certified as organic under the Organic Products Regulations (OPR). The OPR are designed to protect consumers against false and misleading organic claims and to govern the use of the organic logo. Therefore, foods making organic claims must also comply with the General Principles for Labelling and Advertising" (homepage canadian food inspection agency).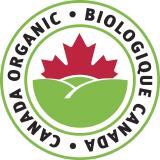 Kosher
Kosher foods are those that conform to the regulations of kashrut (Jewish dietary law).
Contact Us
Please contact us!

Baonane SARL
--------------------------------------------